Los Angeles Architecture Style
admin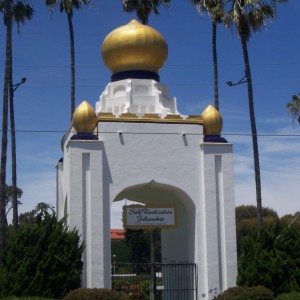 Happy Monday everyone! In today's blog I will be talking about Los Angeles Architecture. For those of us that live in the beautiful city of Los Angeles ("LA") we know that LA is a very diverse city and our architecture represents that as well. In LA you will find different cultures, urban vibes, contemporary design, and different religions. People that reside in LA will concur that LA is a fun, bold, and unique city to live in. Below is a small list of just a few architectural buildings to see in LA:
The Walt Disney Concert Hall that was design by Frank Gehry is arguably the cultural centerpiece of downtown Los Angeles. A small fact about this design is that the staircases actually line the steel curves of its façade, allowing visitors to scale its peaks.
The Self-Realization Fellowship Lake Shrine is a white hilltop temple, the centerpiece of a ten-acre spiritual oasis brimming with lush flora and a spring-fed lake which Angelenos love!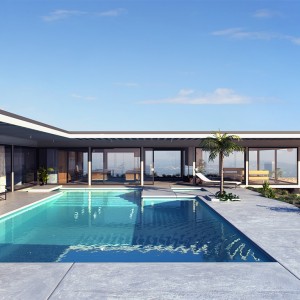 The Stahl House- Pierre Koenig's is a 1960's Hollywood Hills design. This design puts a check mark on the list when it comes to California modernist dream homes. It has floor-to-ceiling glass that blurs distinctions between interior and exterior, extraordinary views of the city, and, most importantly, a pool.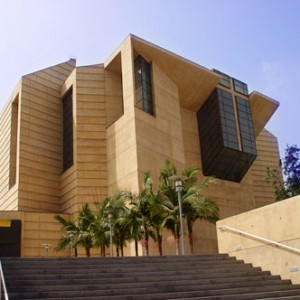 The Cathedral of Our Lady of the Angels is one of the largest churches in the world! It overlooks the 101 Freeway. This large amazing church was designed by Spanish Pritzker Prize winner José Rafael Moneo. His light-filled design, studded with unusual geometric protrusions, hardly fits the traditional profile of a church; the giant cross built into the façade's central window is the only way you'll know it's a church.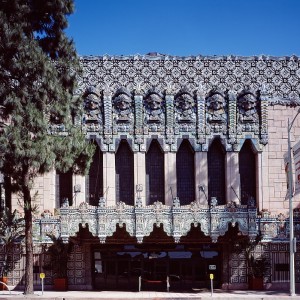 The Mayan Theater is a downtown venue for live music and other nightlife but the theater is a show in itself. The artist Francisco Cornejo sculpted the façade to reference pre-Columbian architecture, a popular Art Deco theme that continues in the tomblike interiors.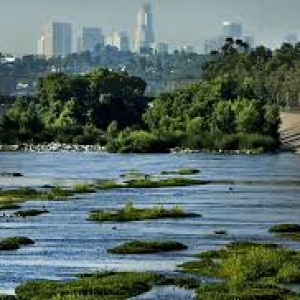 The Los Angeles River is known as one of the favorite shooting locations for many movies, commercials, and music videos. The Los Angeles River has strange industrial charm—just take a look at its cameo as the backdrop in Grease. In certain places, it also has bike trails, wildlife, and gorgeous bridges.
Consider visiting one of these amazingly designed architectural buildings in order to be able to appreciate each design in person.
-Raquel C.