Thank You Austin!
Gooood Morning!
Yesterday a friend of mine stopped by my office and hands me this book and says to me "READ THIS!!!"
"Okay!" I said… I glanced at it, and put it aside. Then she's like "Seriously, YOU need to READ this!" She gave me this creepy look as if saying "Or Else!"

"STEAL LIKE AN ARTIST" in all CAPS is the title of the this book that I MUST read…. the Cover is simple, yet captivating.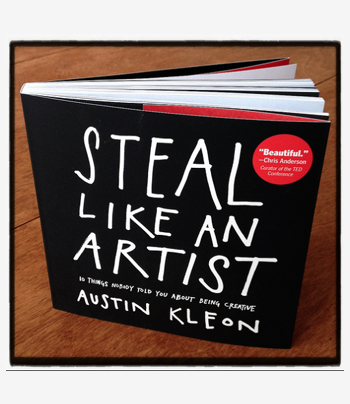 She leaves my office. I was in the middle of writing yesterday's blog entry when she came in….. I continue writing, but I can't focus anymore. To my left I have this book, my eyes keep reverting to it then back to my computer screen, back and forth, back and forth, until I give in and start reading.
30 minutes have gone by and I'm on page 96 of 140!!! I was HOOKED!!! I don't want to spoil it for anyone ( I will only share a few of my favorite parts of the book), this is a book that can apply to anyone, even if you're not within a creative industry.
As an Interior Designer, I appreciate this book on so many levels.
5 words that describes this book: Refreshing, Relieving, Inspiring, Brilliant, and Simple.
I say simple because it's an easy read (40 mins tops!) but packed with SO much useful and realistic inspiring advice and ideas that triggers creativity.
My favorite parts:

"When people give you advice, they're really just talking to themselves in the past."

"You're only going to be as good as the stuff you surround yourself with."

"Pretend to be making something until you are actually make something."

"Practice Productive Procrastination"

"Do good work and share it with people."
Austin Kleon – author of Steal Like An Artist. -Thank you Austin.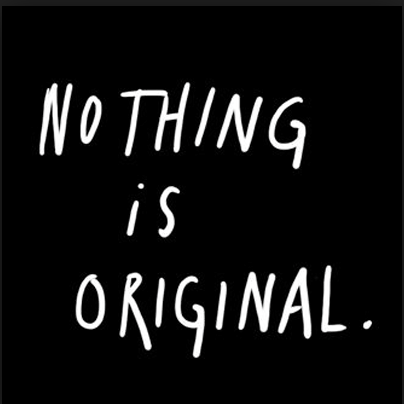 Unlock your creativity folks,
Raquel C.
Los Angeles Interior Designers
STEAL LIKE AN ARTIST