Interior Design Trend Watch: Reclaimed Wood
Hi Folks, I'm back!
Many things have been happening this past month and I am now just making time to gather my thoughts and share them with all of you. I've been in and out of client meetings, and have noticed this trend that is emerging within the interior design industry. Well, actually I've noticed it before, but when I saw it on tile; I was like "WHOA this is serious!" Today's trend watch topic is Reclaimed Wood.
Q:What exactly is this reclaimed wood material anyway? You may be asking yourself right about now…
A: Countless amounts of bridges, docks, homes, and community buildings around the world have been constructed out of virgin wood timber, after many years of serving their purpose to us and are demolished; these bridges and dwellings have left behind wonderful seasoned and air dried reclaimed wood. When the wood hits this stage, it is ready to be recycled into something beautiful, new, and functional; such as furniture, cabinetry, mill work, and even tile! Reclaimed wood is a sustainable material that is extremely durable and flexible. This process can take up to decades or even centuries in order to achieve the reclaimed degree.
Take a look at a few examples of reclaimed work that I found. I admire the use of this material and how it's becoming to be a part of our lives within our homes, retail, and commercial spaces we visit.
This restaurant is located in Vancouver. Reclaimed oak dining tables with white steel legs. TacoFino.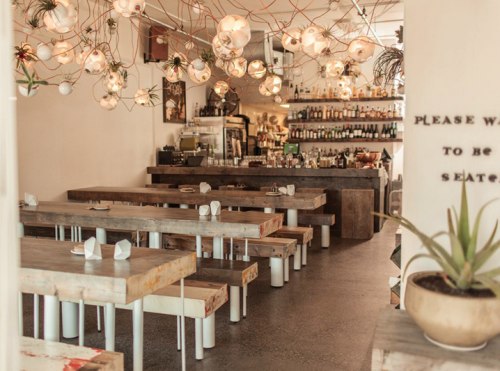 Take a look at this funky staircase. All you have to do is use your imagination using ordinary materials and you end up extraordinary results!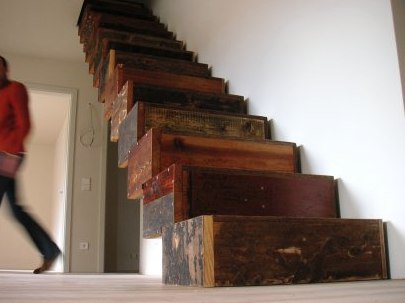 Reclaimed wood kitchen cabinets, custom island, and flooring paired up with a large industrial sink and Gothic lantern pendants.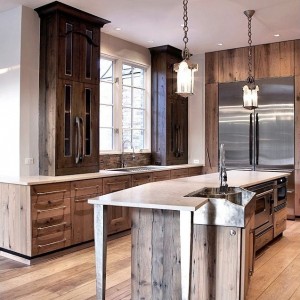 Very simple master bathroom, yet very contemporary using a custom reclaimed vanity paired up with simple pendant light fixtures and matching reclaimed wood mirror frame. Ties up the bathroom with texture and attention to detail.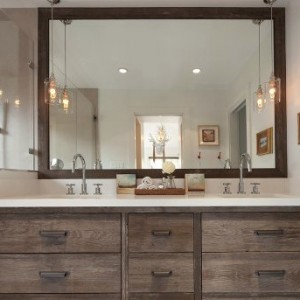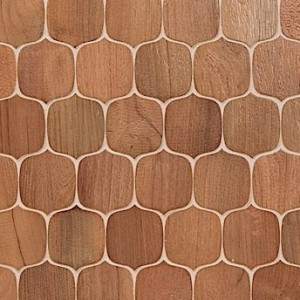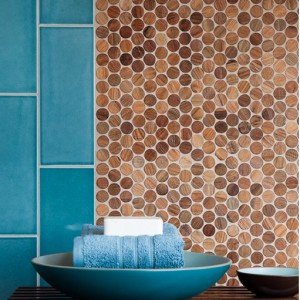 The tile above and below are from Walker Zanger, from the AnTeak collection. They come in an array of colors and patterns. This product is mesh mounted and can be applied to Interior Floors and walls, including bathroom walls and floors, kitchen backsplashes, and all other interior flooring applications.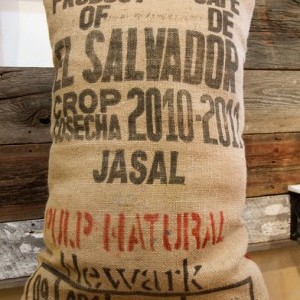 This image I included for fun. It made me smile when I came across it while doing my research for today's post. Both my parents are from El Salvador, Central America. This is an image of a sack of Salvadorian coffee, looking pretty while sitting in a custom design furniture showroom that specializes in reclaimed furnishings called Reclamation Inc.
Personally, I think this trend is here to stay for a good while. How could you not enjoy it's natural beauty! What do you think about this emerging reclamation nation?-Raquel C.br>
Los Angeles Interior Designer