Interior Design Tip Sheers for Windows
Hi Everyone!
It's been a while since I have posted. I've been out and about with clients and enjoying the California Sun!
Speaking of the sun, one of my repeating clients asked me to pay her a visit and help her select new window treatments for her master bedroom.
The Challenge: She would like to see light and airy window treatments, but wants to keep the sun out of her bedroom, however she does not want the traditional floor to ceiling drapes with the over the top patterned fabric.
The Solution: Roman shades in a linen sheer fabric with a blackout drape liner to keep the sun from beaming into her bedroom. (She has an awkwardly sized window – pictures to follow later)
Linen sheers are a wonderful fabric to work with! They have a light, fresh, and modern look to them that catches the eye. They also prevent glare and allow for a soft steady stream of light to penetrate the room. For more coverage you can layer an opaque fabric as a liner or a blackout drape liner and still maintain the sheers' charming look. Luckily blackout liners now come in an array of colors to perfectly compliment your linen sheer of choice and keep a cohesive look.
My favorite way of using a linen sheer for windows is a roman shade, it gives a room a cleaner look. Go figure right, that was my first thought for my client's window dilemma. A linen sheer roman shade is my personal favorite, however they also look lovely as stationary casement panels, two way draw curtains, or for an extra fab touch hang them on decorative rods.
Below are examples of great ways to use a linen sheer window treatment for your home or office. Be Inspired and don't hesitate to contact us for further assistance!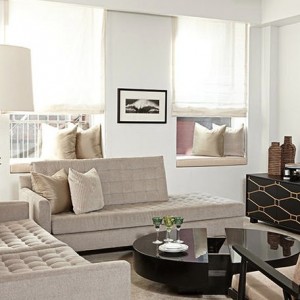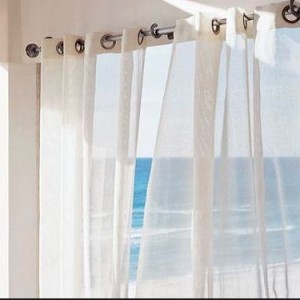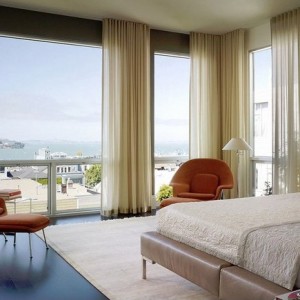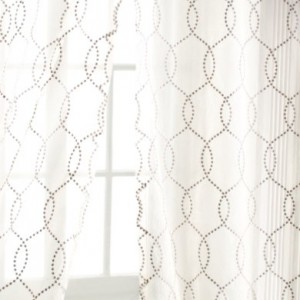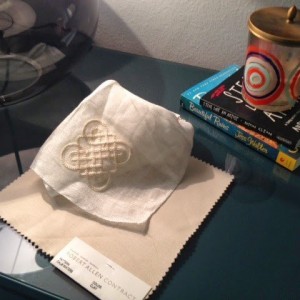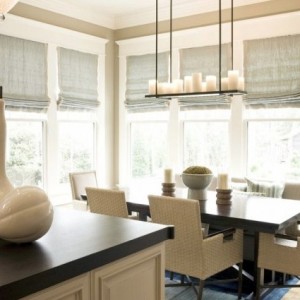 Below is what I found for my client….
A nice off white / cream colored sheer with a subtle embroidered pattern and a complimenting blackout drape liner fabric. Not too much fuss, just as she requested
Stay tuned for photos her new custom drapery look!
Till next time,Raquel C.
Interior Designers Los Angeles