In Stock Please
It's been a while since I have written a blog entry. I've been pulled away from writing in order to fulfill my designer duties. Studio 9 has been blessed with many wonderful projects this year both commercial & residential interiors.
What inspired me to write this blog entry is a client I'm still working with. It's been fun and challenging to try to execute this project in 2 days! (Well… kind of) Studio 9 Interior Design is always up for a challenge. You see, what retail furniture stores fail to tell you upfront is that no matter how much they promise an on-time delivery, your furniture may not arrive any-time-soon. This goes for all the major furniture retailers like Macy's Furniture, West Elm, Crate & Barrel, Horchow, Z Gallery, Etc. Don't get me wrong, this blog entry isn't to make them look bad at all, but to shed light on the situation and to advise prospective clients and for the DIY folk on what to expect when furniture shopping.
Let me back track a little and elaborate….
A young professional hired me to fully furnish her new home. She contacted me right after signing the closing escrow docs and was very excited to furnish her new home. I was hired on an hourly consultation to do the space planning for her living & dining room, master & guest bedroom. With that, I was able to determine what were the maximum sizes of furniture I could get away with to furnish this 900 sq. ft. home. Basic space planning is crucial when furniture shopping for small spaces. Everywhere we went shopping, I had my floor plans handy. She was very hands on and wanted to shop with me in order to ensure speedy deliveries. I had to be clear with her that it doesn't really work. The phrase "In Stock" is used very loosely, expect to still wait another 3-4 weeks to start seeing furniture arriving at your doorstep.In 2 days we visited Macy's Furniture, West Elm, Home Goods, Ikea, Target, and Lowes. The only two places that we were able to walk out with furniture loaded into my SUV were Home Goods and Ikea. Although there were still some items from Ikea that weren't readily in stock and had to order online and wait another 2 weeks.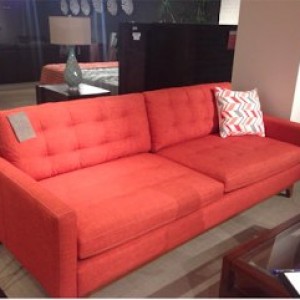 We are on week 3 now and furniture is just starting to make its appearance. After every store we walked out of, my client would look at me, shrugging her shoulders. I felt bad, but at the same time I was glad that she was there with me for her to realize that having her home furnished in only 2 days was a bit unrealistic. However, she was at ease with knowing upfront after spending 8 hours with me across town looking for those perfect pieces. What we managed to take with us were the drapery rods, curtain panels, lamps, throw pillows, bathroom accessories, side chair, and a bookcase.
At the end of each shopping day, my client was starting to feel very optimistic and excited for all the great pieces we found and how much we accomplished. All we are waiting for are the deliveries so I can get to work on installing this project! A future blog entry will be posted showcasing this project.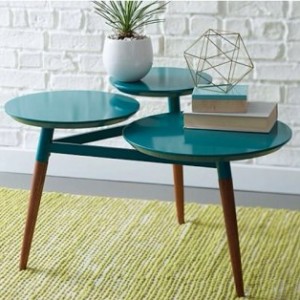 Back to the obsolete "In Stock" phrase, the reason why major furniture retailers extend their delivery dates is because sometimes they received damaged goods from the manufacturers or in rare cases they receive the incorrect order all together. A small tip, make sure whatever you purchase is refundable upon cancellation of order due to extended delays rather than be obligated to continue to wait.
Good design takes time, but it is well worth the wait. Us interior designers of Los Angeles try our hardest to successfully execute each project and keeping our clients happy. We are here to manage the job from A to Z. But sometimes things like delayed deliveries are out of our hands. But we are here to wait with you and are just as excited to see your beautiful home come to life! Stay Tuned!