Benefits Of Hiring An Interior Designer
Good Morning!
Yesterday I shared with you a quick guide on what to expect when remodeling a bathroom, I briefly mentioned how an interior designer comes into the equation; today I will elaborate on that subject.
Many of you may be asking yourselves if you may or may not need an interior designer to help you with your project, my answer to that question 99% of the time is "It would be wise and cost effective in the long run to hire a professional interior designer."
The Extended Answer To That Question Is The Following:
Interior designers are usually introduced to a project in its preliminary stage in order to define the true scope of work with various tradesmen such as electricians, plumbers, painters, natural stone installers, carpenters/cabinet makers, and tile installers. Planning and executing residential and commercial projects can take up to several months to fine tune functional and aesthetically pleasing living spaces that capture the client's vision. Of course the time-frame to complete each project varies on the size of each job.
Not only are interior designers involved with architects, general contractors, and various tradesmen; we also have our own team behind us such as upholstery & drapery workrooms for custom furniture and window treatments, as well as furniture, lighting, fabric, wall-coverings and home accessory showrooms that exclusively sell to the trade which includes a promising trade discount.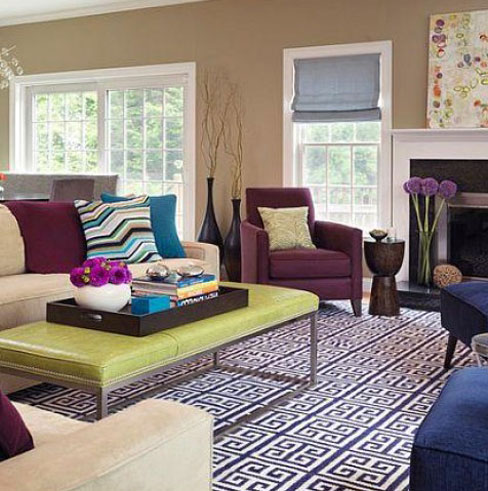 There are many interior designers out there, and yes some can be pricey; but there are also designers out there that have reasonable rates that cater to the middle class homeowner. Personally I believe in providing my interior design services tailored to fit any budget, whether you are just looking to add a few new furnishings to your home or do a complete home renovation.
Once you have taken the step to hire your designer, all your concerns immediately becomes the designer's concern and responsibility to take your project from concept to installation. What does that mean? It means that the designer gets right to work on measuring, drafting floor plans and elevations for space planning purposes, coming up with the ideal design concept to accommodate your needs, selecting all furnishings, finishes, and materials possible; taking the showroom right at your door step, meeting with vendors, contractors, and architects making sure that everything and everyone is on the same page. In other words managing the project from A-Z until the very last detail is in place.